The Post-War Years: Harry M. Philpott
By Karla Y. Davis
Harry Philpott became president of Auburn after serving as academic vice president at the University of Florida. With a background that included stints as a religion professor and head of a religion and philosophy department, Philpott had worked his way up through academia.
While employed at the University of Florida, Philpott had become acquainted with Ralph Draughon, then president of Auburn. In 1960, Draughon suggested that he apply for a vice president's position at Auburn. Philpott declined because this would have been a lateral move. When Draughon decided to retire, Philpott was one of three finalists considered for the president's position, but later withdrew his name. The committee decided to reopen the search and Draughon agreed to stay in office until a successor had been identified. Later, Draughon and Philpott met while attending a meeting in Atlanta. After some discussion, Philpott resubmitted his name and was subsequently hired.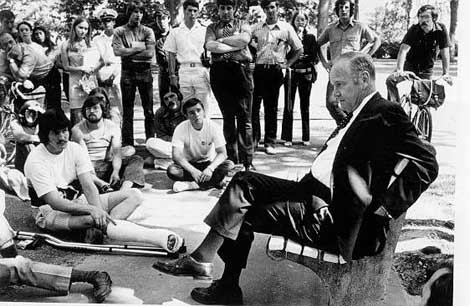 Philpott started his presidential tenure in 1965 on sound financial footing. The state legislature had recently approved a 26.2 percent increase in appropriations for Auburn and Governor George Wallace had increased Auburn's state appropriation by 88 percent since 1963. As president, Philpott continued to have a solid relationship with Governors George Wallace, Lurleen Wallace, and Albert Brewer, whom he later remembered as hands-off politicians who appreciated higher education.
During Governor Lurleen Wallace's administration, the legislature realized the need for additional funds for elementary, secondary, and higher education. President Philpott was named chairman of a committee designed to study the needs of the system as a whole. Eventually, more than 100 people served on task forces that evaluated issues such as teacher education, funding, and higher education programs. Governor Wallace died before the committee finished its report and her lieutenant governor and successor, Albert Brewer, guided many of the committee's recommendations through the legislature. Some suggestions, such as an increase in property tax to resolve the school funding inequity across the state, failed. Other suggestions, such as the proposed formation of two education committees, one for K-12 programs and one for higher education programs, passed.
The Alabama Commission on Higher Education was established during the Philpott administration, but ACHE had difficulties from the beginning. After Brewer lost the governor's chair to George Wallace, the latter's appointees to the commission suddenly replaced those of the former. Despite ACHE's mission to deal with the financial situation caused by the expansion of junior colleges and four-year schools, many college presidents ignored the commission. For example, three branch campuses of Troy State University were created without ACHE approval, and the presidents of the historically black colleges and universities were cautious in their support for the commission.
Perhaps the most controversial episode in Philpot's tenure came during the establishment of Auburn University at Montgomery. The University of Alabama was initially approached in 1966 by the Montgomery Area Chamber of Commerce about opening a campus in Montgomery, but they declined the offer due to their recent expansions into Birmingham and Huntsville. In early 1967, Auburn agreed to open a branch campus in Montgomery, pending appropriation of funds from the legislature. On September 8, 1967, Governor Lurleen B. Wallace signed the Montgomery college bill. This legislation authorized $5 million worth of bonds to be applied to the establishment of Auburn University at Montgomery.
Although the Montgomery Chamber of Commerce, the Montgomery County Revenue Commission, and the city's mayor all approved the new campus, representatives from the Alabama State Teachers Association (ASTA) disapproved. The association filed a lawsuit, expressing the belief that the construction of AUM was an attempt to further perpetuate the dual educational system in the state. Philpott insisted AUM would not be segregated and promised full cooperation with Montgomery's historically black college, Alabama State.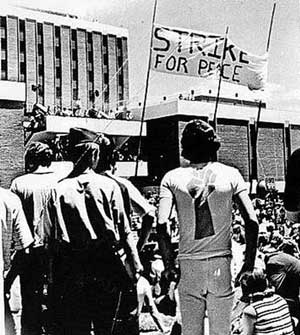 A three-judge district court ruled against the Alabama State Teachers Association's claim in 1968, indicating that "as long as the state and a particular institution" were "dealing with admissions, faculty, and staff in good faith," the "duty to dismantle [the] dual school system on [the] college level, to [the] extent that system be based upon racial considerations," was satisfied. The case was appealed to the United States Supreme Court, which upheld the lower court's ruling. Undaunted, ASTA filed another suit claiming that legislative act 403, which approved the financing of AUM, was unconstitutional. Circuit Judge Eugene Carter ruled that act 403 was constitutional and the Alabama Supreme Court upheld his decision. AUM officially opened September 16,1969.
During Philpott's last year, higher education was in financial trouble. Proration during the previous fiscal year and level funding the following year, combined with inflation, necessitated an increase in student fees. Under Governor Fob James, educational institutions at all levels experienced proration. Appropriations for both Auburn campuses were reduced by more than $1 million. Philpott also found that James was more directly involved in dealing with higher education than George and Lurleen Wallace and Albert Brewer. The new governor also seemed less sympathetic to the needs of higher education than his predecessors. Finally, Philpott determined that Ralph "Shug" Jordan, the university's popular football coach, should not serve simultaneously as athletic director, a decision unpopular with many fans.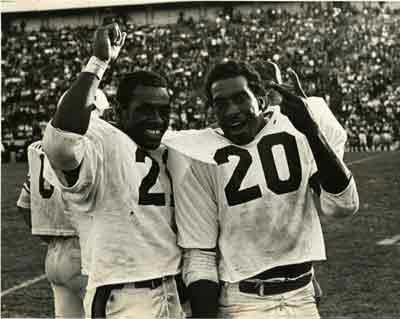 After 15 years as president, Philpott decided to retire. He had already instituted a policy that all deans, vice presidents, and other administrators had to leave their administrative duties at age 65. Nearing the age himself, suffering from "presidential fatigue," and realizing he would not have as favorable a relationship with Governor James as he had with previous governors, Philpott decided to resign. He had directed Auburn through a period of phenomenal growth and change, sometimes accompanied by controversy, but nevertheless maintained his characteristic good humor, a quality noted by almost all observers of his presidency.